Why Waterproof Stickers Are Important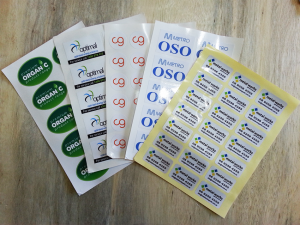 As a business owner, your primary goal is to attract new customers to your shop or website. You may choose to decorate your shop windows with waterproof stickers, which can be brightly coloured, to attract attention. You'll never have to worry about the weather causing problems because they are resistant to moisture. You can also choose to give them away for a promotion, whereby customers can put them on vehicles or their house.
Done properly, your logo and information will always be legible. They are designed for durability and strength, ensuring that they last a long time, and they offer a variety of features, including gloss and matte finishes.
The goal is to choose waterproof stickers that have no limits on their possibly makeup. At Gecko Sticker Signage, you can choose any colour, and as many of them as you want. You'll be able to customise the sticker as you see fit, changing the shape and size to fit your needs. You will also want to ensure that you get high-quality and vivid prints that look just as good a few years from when you buy it, due to our water and UV-resistant ink.
At Gecko Sticker Signage, you get sticker options that are designed to last up to five years, using premium-grade outdoor vinyl. This material is intended to withstand Australian heat and moisture, meaning you get excellent quality and longevity every time. Whether you choose to print a few or have thousands made up to hand out, you're covered.
If you have questions or want help selecting the option best for you, they're there to give support as necessary. Waterproof stickers are an excellent choice for brand recognition and exciting the crowd.